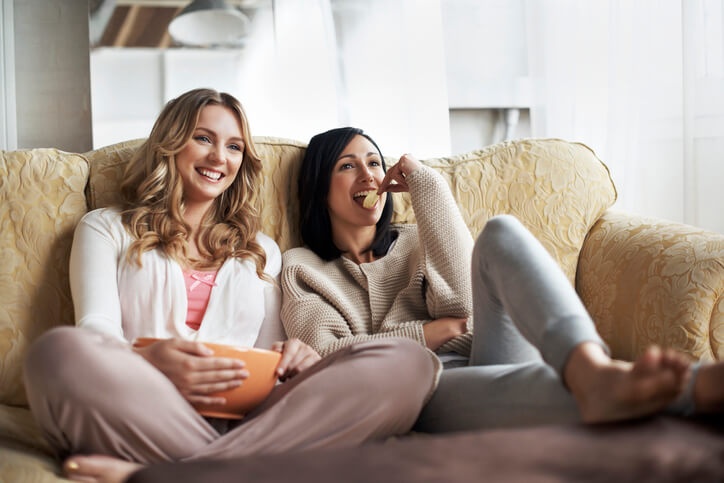 Renting an apartment versus owning a home — the debate over which is superior is as old as time. Sure, both options have their merits. Still, there are a plethora of benefits unique to the apartment lifestyle. Whether you're a UTK newcomer looking for student apartments in Knoxville, TN, or are simply looking to move, Knox Ridge wants to ensure you're up to date on the many benefits exclusive to apartment living.
Already decided apartment living is the choice for you? Contact us today to schedule a tour of our student apartments!
Low Cost
Money, cash, moolah — however you may refer to it, apartment living can save you more of it. The expenses of renting pale in comparison to those of owning a home. For example, renters don't have to worry about mortgages and the sizable down payments forced upon homeowners. Not to mention, homeowners pay HOA fees, property taxes, insurance, and increased utility bills. Conversely, renters only need to pay a small deposit fee, some utility bills, and a fraction of the insurance cost.
More Amenities
Would you rather drive to the nearest public pool every time you feel like taking a swim, or step right out the front door and be there? It's because of conveniences like this that, when it comes to having access to luxurious recreational spaces and modern amenities, apartment communities have got homes wholly outmatched. Our Knoxville student apartments include amenities, such as a lazy river and giant hot tub, outdoor gaming area, 20-foot Jumbotron, property-wide nature trail, fully-equipped gym, and a clubhouse featuring a coffee bar.
Peace Of Mind
Safety is a top concern for those seeking a new place to live — as it should be! Homeowners often have to invest in costly security systems to ensure their safety. Meanwhile, renters can rest comfortably thanks to the safety systems and measures provided by their apartments. Our Knoxville, TN, student apartments come with keyless access featuring double locks, personal locks on each bedroom door, and a controlled community gate. Not to mention, neighbors and staff are always nearby in case of an emergency, a benefit exclusive to community living.
Timely Maintenance
For homeowners, a clogged drain means a costly, time-consuming visit from a local plumber. For renters, it means a quick, free fix from the on-site maintenance teams. Many renters, such as residents of our Knox apartments, are provided an on-site, 24/7 emergency maintenance staff at their beck and call. This convenience is yet another way renting saves you time, money, and unnecessary stress.
Flexibility
Most students don't plan to remain in their college town after graduation — we get it. Recent grads are eager to explore the world and begin their careers. Luckily, apartments are the perfect short-term living option! Between average apartment rental lengths spanning six months to a year, and some short term leases of three months, it is easy to plan your move-out date in conjunction with graduation. This type of flexibility is lost when locked into a mortgage and made responsible for listing your own home before moving.
---
When it comes down to it, homeowners are limited in ways renters are not. Ready to start taking advantage of the many benefits of apartment living? Then check out our floorplans, and contact us to apply!