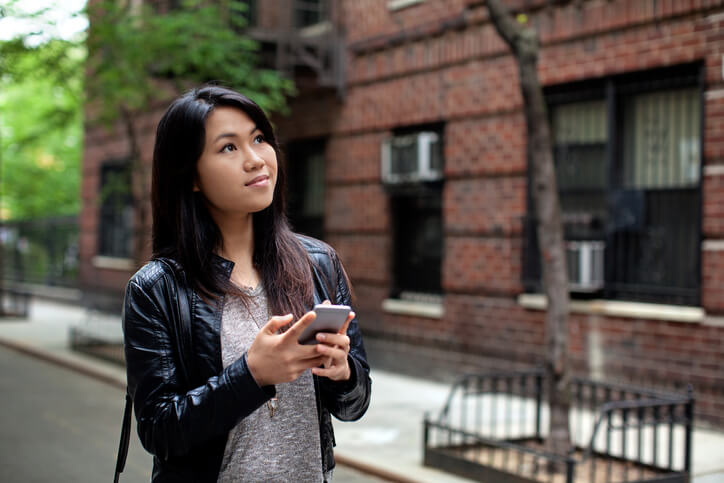 When it comes to finding great student apartments Knoxville, TN, residents should consider several questions, including when is the right time to look, how to find the best apartment, and how to know it's time to move? After all, the more of these questions you have answers to, the better your chance of finding perfect housing for the upcoming school year.
Best Time to Start Apartment Hunting
A growing trend among students nationwide, including at The University of Tennessee, is to ditch the dorms for off campus apartments. But as more people move off campus housing near UTK is filling up fast. The best time to start apartment hunting, therefore, is as soon as you know you need a place to live. Now, one might assume the highest demand for student housing occurs just before the semester starts, but plenty of students reserve apartments in advance. So, to guarantee a place to live in time for the start of classes, it's best to find an apartment community where you want to live and complete the application process right away.
How to Find Suitable Off Campus Apartments in Knoxville
In Knoxville off-campus apartments can vary in ways that affect how suitable they are for your living situation. As a way to find the best apartment, look for communities that have student-friendly attributes.
Individual Leases
In traditional apartments, you're required to sign a lease for the entire apartment, even if it has four or five bedrooms. Reserving a traditional apartment is thus challenging because you may need to have roommates prearranged. Furthermore, paying rent collectively can also be difficult, because if any roommates are short on money, you're responsible for paying the difference. But in Knoxville student apartments can have individual leases, where you're only responsible for the rent cost of one bedroom. A student apartment is thus easier to reserve because you can apply by yourself and let the landlord find compatible roommates for you.
Amenities
The more amenities an apartment community has, the better your experience living there will be. Certain amenities, such as student lounges or a complimentary print center, make it easier to work at home, while other amenities, such as an outdoor gaming area or lazy river, enable students to lead active lives outside of class. Amenities can also save you money, for example, when you have a fitness center just steps from the front door of your apartment, there's no need to pay for a membership at a private gym.
Location near UTK
One of the concerns students have about moving off campus is that they'll miss out on activities and events happening on campus, but this isn't the case for students living near UTK. In fact, a student apartment complex allows students to lead an independent lifestyle off campus while still being involved in on campus affairs. Another advantage of living near UTK is the short commute to classes, and some communities have free shuttles that residents can ride to campus.
Signs It's Time to Move
The environment you live in should complement your lifestyle as a student. But when you encounter setbacks that affect your productivity or happiness, it may be time to move to a more student friendly community.
Hard to Focus
A crowded or noisy living environment can make it difficult to accomplish schoolwork or even get enough rest at night so you can focus in class. An alternative is student housing, where roommates can each have a private bedroom with a desk, so they can get ample rest and do homework in peace.
Not Enough Peer Support
With all the stresses of homework and tests, your life as a student can be demanding, especially when you aren't living with peers who can support you. But all the residents in student housing are peers, who resident can find to study with and draw support from.
Getting to Class Late
Living far from campus may cause you to struggle with getting to class on-time. By contrast, student apartment communities can be located near UTK, which gives residents a short commute to class and more time for other activities.
Off Campus Student Apartments in Knoxville, TN
Knox Ridge sets the standard for off campus housing in Knoxville, TN. With our fully furnished apartments, residents can move right in and live comfortably from day one. Meanwhile, our community amenities, including a lazy river, fully-equipped gym, and study lounges, allow for a balanced lifestyle of leisure and learning. Then there's our location near UTK, which gives students an easy commute to campus. But since demand for Knox Ridge is so high, our rooms fill up fast.