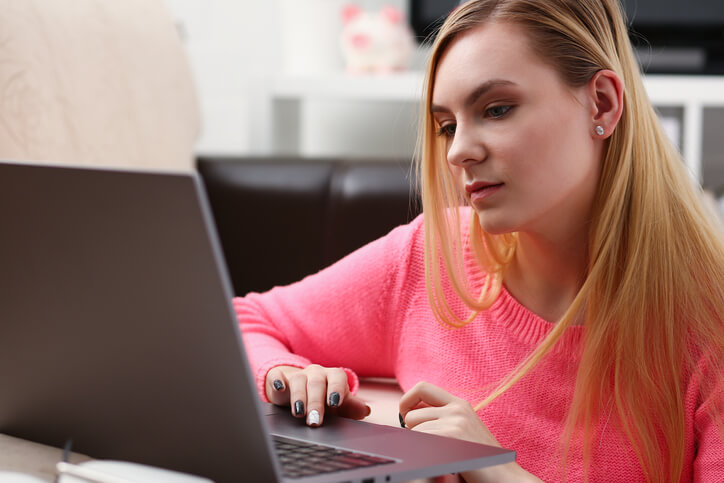 Apartments range in quality from near perfect to far from ideal. As a tenant, the first question to ask yourself is, "how close to perfect is my apartment?" If it's less than ideal, the next question should be what can be done to improve your living situation. Would a new couch spruce up the home, or is it time to change housing altogether? What are the traits of a perfect apartment, anyway? Here, Knox Ridge provides answers to these questions and offers guidance for which qualities you should look for — and which ones to avoid — in Knoxville student apartments.
Warning Signs It's Time To Move
Students have varying levels of resiliency when it comes to the conditions of off campus housing near UTK — an environment one student describes as "lively" may be described by another as simply "loud." Yet, there are undesirable traits in apartments that most residents would agree qualify as warning signs that it's time to move.
Apartment Has Maintenance Issues
In reviewing student apartments, Knoxville, TN, residents laud communities in which the property employees are quick to respond to maintenance issues. By design, appliances in apartments receive frequent and prolonged use. And naturally, maintenance issues arise from time to time. Under the oversight of a qualified property manager, a broken water heater is not a disaster but merely an inconvenience that the maintenance team should easily resolve. On the other hand, if you're stuck bathing in cold showers for weeks on-end despite notifying the landlord of the water heater issue, the otherwise small maintenance task is now a glaring sign that it's time to find a new apartment community with a more responsive landlord.
You Live Near Unruly Neighbors
Students are youthful and occasionally energetic, and an ebullient atmosphere by no means detracts from the charm of Knoxville off campus apartments. But there is a point at which neighborly antics cross the threshold from charming to chaotic. Frequent raging parties, loud squabbles among spouses, and even general untidiness that affects the condition of hallways and other common areas are typical signs of unruly neighbor behavior. Distractions inhibit productivity and may even prevent you from experiencing adequate rest at night. And so, moving from a disorderly to a more well-managed apartment community is always a wise decision.
How To Find Your Dream Apartment
When the shortcomings of your apartment are too obvious to ignore, it's time to look for better lodgings. Though significant, making the decision to move is just the first step toward improving your circumstances. What remains is to determine the apartment you should move into. In Knoxville, student apartments vary not only in cost, but also contract policies and community amenities. To find your dream apartment, search for housing that aims to accommodate the needs of students.
Look For Amenities
You already know the hobbies or interests that make you happy. While searching for student apartments, Knoxville, TN, tenants should look for a community with community amenities to match the activities they enjoy. Tennessee is renowned for its natural beauty. If spending time outdoors is a hobby of yours, find a property with a nature trail to explore. Also, as a student, you'll be occupied with homework duties on a regular basis. But a clubhouse with couches and a coffee bar as well as study lounges are conducive to you accomplishing reading assignments or organizing study groups.
Knox Ridge offers student housing with furnished units, community amenities, and a location near UTK in Knoxville, TN. We also provide individual housing contracts and roommate matching services. That dream apartment you're looking for is closer than you thought. Contact us today to schedule a tour!
Read The Rental Policy
Knoxville student apartments feature spacious four and five-bedroom floor plans with enough room to suit multiple roommates at one time. But imagine the degree of synchronicity required for a group of five roommates — with different schedules and habits — to pool money for housing expenses and utility bills each month. And were any one roommate out-of-town or short on funds, the other roommates would still be responsible for paying bills on time. Rather than encountering the monthly headache of making monthly payments collectively with roommates, consider signing an individual housing contract. A "by the bed" housing contract allows residents to pay for their bedroom, while relieving any shared liability of payment from roommates.