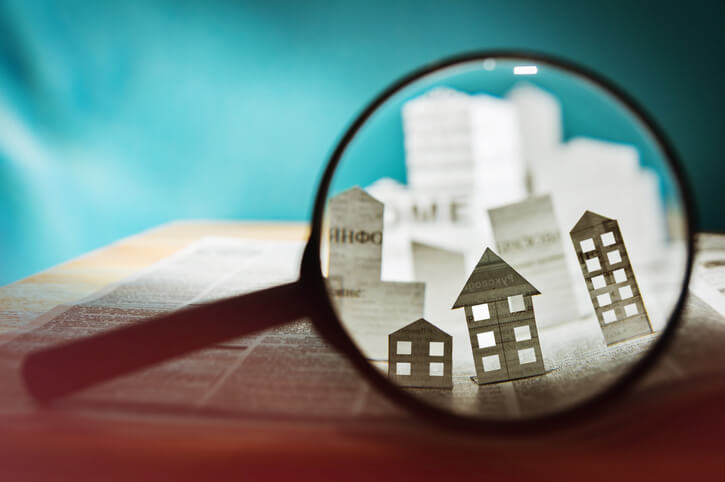 When it comes to student apartments Knoxville, TN, property managers offer a range of options for students to look at. Except not all apartments are equal. For example, one axiom of apartment hunting is that the more the features of an apartment permit you to do your preferred activities and achieve your goals in life, the closer to perfect that apartment is for you. And so, to find your perfect apartment, there are proven search techniques you can use.
Online Search Basics for Knoxville Apartments
In today's digital world, the search for off campus housing near UTK begins online with apartment-search websites and mobile apps. But to make sure you see the right apartments, take steps to increase the precision of your online search.
Pick Your Keywords
Some apartment-search platforms have a search bar where you write in keywords about the apartment you're looking for, while other platforms have lists of apartment attributes for you to select from. But even before you start searching for apartments, pick keywords. The basis for your keywords, meanwhile, should be two lists of essential and desired features of the apartment you'd ideally like to live in. Potential keywords can include the location and amenities of the community as well as the amount of bedrooms and types of interior finishings in the apartment. For example, if you want access to a fitness center on the premises or a washer and dryer in the apartment, use these features as keywords.
Search Broad-to-Narrow
In Knoxville off campus apartments can vary in their features, and without the right use of your keywords, your apartment search may end up as a hodgepodge of results. But to receive the most precise search results, first search for the keywords that describe your essential apartment features. Once you have those results, start adding the keywords for your desired apartment features one at a time, thus narrowing the results with each search until you wind up with an apartment that's perfect for you.
Suggested Features
Because of the prominence of UTK in Knoxville student apartments are among the most popular forms of rental housing locally. Although, there are certain features of student apartments that are particularly desirable and may make for effective keywords.
Individual Leases
Rather than sharing a single lease with all your roommates, an individual lease means you have liability for your rent only; if another roommate is short one month, you're unaffected financially.
Furnished
Instead of buying furniture, electronics, and home decorations, a furnished apartment enables you to move right into an apartment and be comfortable immediately; and many furnished units have internet, cable, and most utilities included in the rent.
Amenities
An apartment community with amenities, such as a gym, pool, and gaming area, makes it easier for students to live active lifestyles outside of class. Meanwhile, free shuttles to campus and on-site study lounges can also help students succeed academically.
Avoid Scams
You should always be cognizant of the veracity of information presented online. Generally, information listed on an apartment community's website is accurate, and the same can be said for information on a reputable apartment-search website, especially when the property manager submitted the information. The reputation of a property manager can also shed light on the quality of experience you might expect while living in a particular apartment community. Meanwhile, always look out for misleading information, such as apartment pictures dated from years ago.


Search for Housing In-Person
Maybe you already have a few options for apartment communities in mind, or you at least know which area of Knoxville you'd like to live in, in which case you can search for your apartment in-person. Start by contacting the leasing office of the housing community you're interested in to schedule a tour of the apartment. You can also bring along any roommates you plan to live with, so all of you can deliberate on the apartment together.
Student Apartments in Knoxville, TN
When your search for the perfect student apartment has concluded, chances are Knox Ridge is the last result standing. Knox Ridge redefines student housing by incorporating luxury amenities with student-friendly lease offers in a community located near UTK. Our four and five-bedroom townhomes are fully-furnished with modern decór plus high-speed internet and cable packages, and within our apartment community are complimentary amenities, from a themed pool and lazy river to a fully-equipped gym and outdoor jumbotron. The best way to appreciate Knox Ridge, though, is to experience our community firsthand. Contact us to schedule a tour!