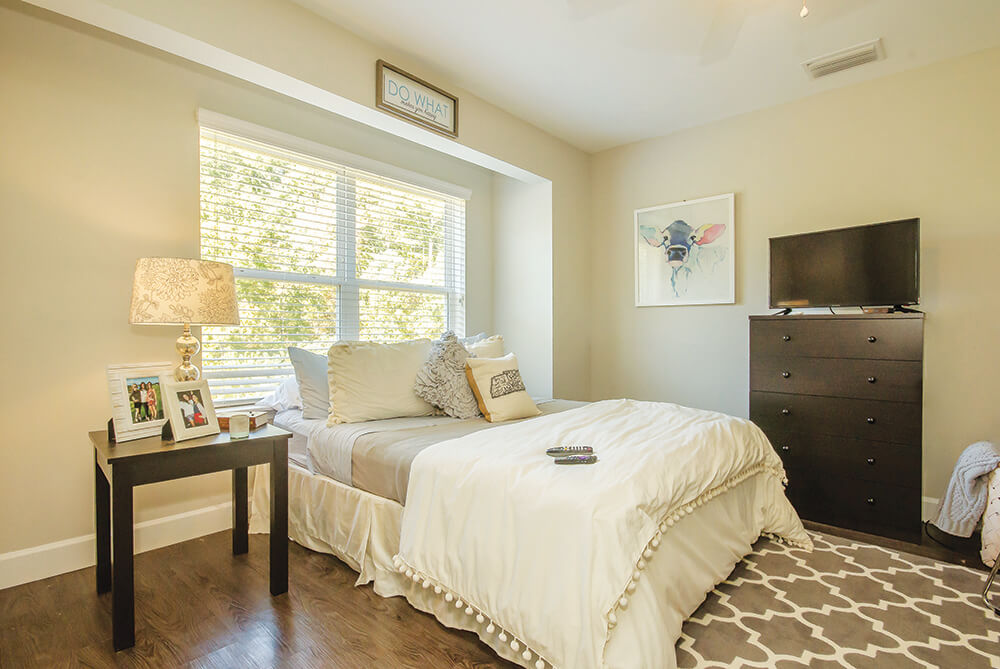 Most tenants are familiar with signing a traditional lease and renting an entire apartment. But renting by the bed is a new trend in student apartments Knoxville, TN, renters should consider. Rather than sign a traditional lease, many UTK students elect to sign individual leases for rooms in shared off-campus apartments. At Knox Ridge, we offer individual leases because these protect each roommate from having to pay another person's rent.
Traditional Apartment Leases in Knoxville
Many Knoxville off-campus apartments require traditional leases where one tenant pays for the entirety of the rent. This works great if you live alone, but the situation is more complicated when roommates are involved. If one roommate doesn't have the rent money, for example, the other roommates are responsible for paying the difference or they could face late fees and other penalties. Even among a large group, one roommate with uncertain future plans could make renting by the apartment risky for everyone involved.
Benefits of Individual Leases for Students
Circumstances can change from one semester to the next for students, which is why renting by the bed works well in shared student housing. By signing individual leases, roommates are each responsible for paying rent only on their own bedrooms. If one roommate falls short on rent or moves out, no one else's rent is affected. Apart from each roommate paying for one bedroom alone, renting by the bed is the same as living at any other apartment. For example, roommates share all communal areas including the living room, kitchen, and laundry room, and all tenants have access to the gym, hot tub, or other on-site amenities.
Roommate Matching
Friends and classmates who sign individual leases can still live together as they would in a traditional apartment, but the advantage of renting by the bed is that a tenant doesn't have to have roommates lined up. All that's needed is to sign the individual lease and let roommate matching take care of the rest. Property managers use roommate matching services to help tenants find suitable roommates. Using questionnaires, the matching service can recommend tenants whose roommate preferences are similar. For out-of-state students or students who don't know many people locally, roommate matching is convenient way to meet new people.
Student Apartments in Knoxville, TN
With more students beginning to move off campus housing near UTK fills up fast. By offering individual leases, Knox Ridge makes it quick and easy for you to rent a bedroom in a furnished apartment near campus. If you don't have any roommates picked out, our roommate matching service can find suitable candidates for you. And if you do have roommates already lined up, our spacious 4-bedroom and 5-bedroom floor plans can accommodate large groups. We also rent by the bed, so there's no issue for the other roommates if one doesn't pay rent or moves out. But individual leases are only the beginning of what we offer. Schedule a tour of Knox Ridge to see it all, including our individually keyed bedrooms, furnished townhouses, and on-site amenities.