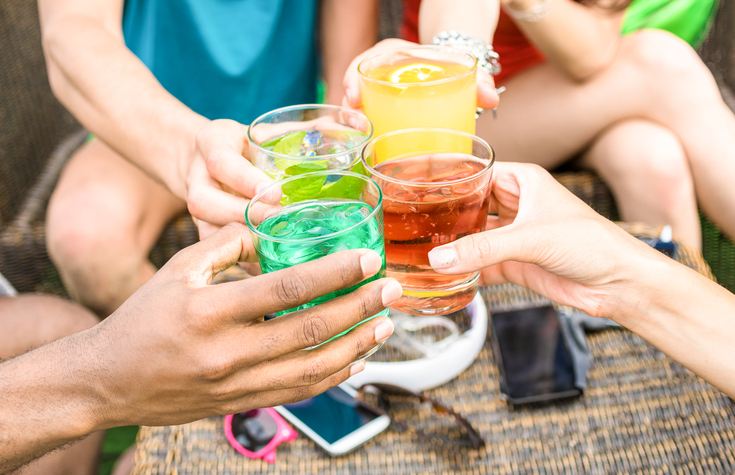 Done correctly, a college party is an opportunity to meet people and decompress from school-related worries. And since Knoxville off-campus apartments have fewer rules than the dorms, residents have the liberty to throw the parties they've always dreamed of. That said, the trick to a successful party is to maximize the guests' levels of enjoyment while minimizing the potential for any kind of damage. To ensure your next party is a legendary affair, consult a student's guide to apartment parties.
Notify Neighbors
Compared with neighbors in a traditional apartment complex, residents of student housing are more empathetic toward neighbors throwing parties in adjacent apartments. In the dorms, a resident assistant enforces quiet hours assiduously, which can eliminate the hope for parties. The student apartments Knoxville, TN, residents prefer have more leeway for noise, though you still must be respectful of your neighbors. Notifying them ahead of time that you will be hosting a party is one way to prevent them from filing noise complaints.
Be Selective of Guests
One way to deter neighbors from filing noise complaints is to invite them to the party. Particularly when you are not acquainted with the neighbors on your floor, having a party is a great icebreaker. But Knoxville student apartments have occupancy limits, so it makes sense to be selective about the guest list to keep the event manageable. You also want to avoid having too many unfamiliar visitors in the apartment at one time. In other words, instead of meeting all your neighbors simultaneously at one massive party fit for Jay Gatsby, spread your introductions out across several intimate gatherings.
Close Your Roommates' Doors
It's not that you don't trust your party guests to be respectful, but when large groups of people congregate, things can become disarranged. What's nice about off campus housing near UTK is that roommates who share an apartment have individually keyed bedrooms that can be closed for privacy during parties. Regardless of whether your roommates are joining the party, it's considerate to close and lock their bedroom doors. This way, you preserve the state of the rooms and reduce the risk of a guest stumbling in and mussing your roommate's things.
Food Matters
Unlike in the dorms, where your capacity for serving snacks would probably be limited to a bowl of Goldfish crackers on a folding table, in a student apartment you have a full-sized kitchen and dining area. Make the most of these amenities by having quality food available for party guests. Even if you choose not to cook, there's plenty of counter and table space to display a variety of takeout treats. After all, the better fed your party guests are, the more likely they'll be to return to future parties.
Safety First
Parties should have two priorities: everyone should have fun, and everyone should get home safely. As a host, it's your responsibility to encourage guests to make smart choices during and after the event. When the party ends, neighbors can be escorted to their nearby apartments, while guests who drove should be in a proper state to drive back or otherwise have a designated driver, use a third-party taxi service, or rely on the apartment community's shuttle service.
Student Apartments in Knoxville, TN
Knox Ridge is the solution for students looking for off-campus housing near the UTK campus in Knoxville. Every aspect of our community addresses the needs of students. Our apartments are fully furnished, so residents can move in and already have furniture, internet, and most utilities included. Residents also enjoy private bedrooms, individual leases, and roommate-matching services. Our community is rich with amenities, including study lounges, a fitness center, a lazy river with tubes, and nature trails. And although Knox Ridge is located close to UTK, we also offer complimentary shuttles to campus and downtown Knoxville. Contact us learn more about Knox Ridge!