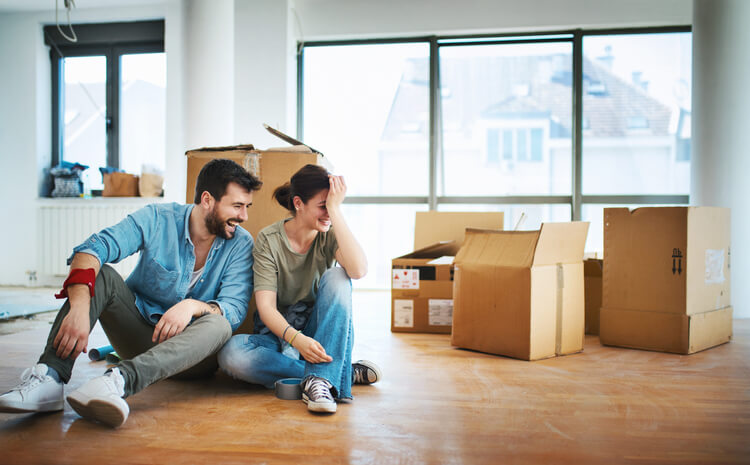 Apartment hunting in Knoxville can be difficult for students, and deciding between a ground-floor apartment and one on the upper floors is just one of many choices to make. Students might want the highest floor and the best view, or to be away from the noise of other residents coming and going or talking outside. But first-floor apartments also come with their own unique benefits.
Ready to move in? Contact Knox Ridge to schedule a tour of our UTK apartments or learn more about the application process.
Convenient Entry & Exit
After a long day studying or working, the last thing you want to do is to walk up multiple flights of stairs to get home. When you live in a first-floor apartment, your door is just a few steps away. These apartments also have a second entrance for even more convenience. If you need to get somewhere fast, your car or bike is right next to your front door. Living on the first floor also comes in handy around move-in and move-out time — no more lugging heavy furniture and boxes up the stairs!
Heat Rises
Tennessee summers can be brutally hot. Instead of cranking up your AC, save money by living on the first floor. Heat rises so all that warm, suffocating heat will float out of your apartment to upper levels. That translates into lower energy bills. If you enjoy being cold all year round, first-floor apartments near UTK help you stay cool and comfortable, no matter the weather outside.
No Downstairs Neighbors
When living on the upper floors, you always have to be mindful of your movements so you don't make loud noises that your downstairs neighbors will hear. If you live on the first floor, you don't have to worry about the noise coming from footsteps, talking, pets, and other factors bothering your neighbors. Our Knoxville apartments have very few shared walls and ceilings, so living on the first floor can be peaceful.
Easier For Pets
Pets can sometimes be finicky or weird about walking downstairs to get outside. Also, sometimes other residents can be uncomfortable sharing a staircase with a pet, whether due to allergies or other factors. Being at ground level solves these problems, plus it gives you quick and easy access for early morning or late-night dog walks. For residents living in select floor plans, there's a covered patio for even more comfort for you and your furry friend. Contact Knox Ridge to learn more.