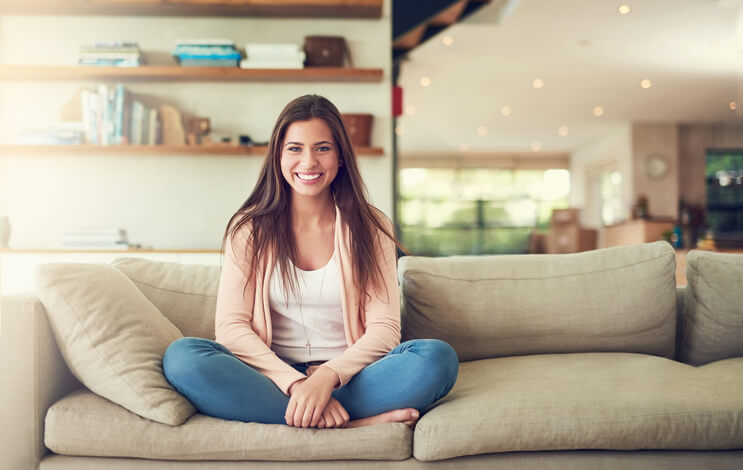 Signing a housing contract is the first step to renting an apartment. From the moment you proudly sign your name to the bottom of the terms and conditions document, that place you signed for is largely "yours" for the duration of the rental term. What renters in student housing near UTK should be aware of, though, are the repercussions associated with cancelling the contract. So before making a decision to move out of prior to the rental term's completion, take a moment to review the implications involved.
Consequences For Breaking A Housing Contract
A housing contract is a binding contract that is activated from the moment you sign your name on the dotted line. In other words, once the paper is signed, you're obligated to abide by all the terms and conditions stated in the document. More than likely, one of the conditions is that you inhabit — and make installment payments on — the apartment for the entire rental term. In most off campus student apartments, Knoxville, TN, residents agree to one-year terms. Vacating the apartment before the term ends is referred to as "breaking the contract." While it's justifiable in some instances, breaking a contract is nonetheless associated with some fairly serious consequences that you should first consider.
Financial Costs
Not all examples of breaking a housing contract are alike. In fact, there are two main ways for tenants to do so. But no matter which method you choose, there will invariably be financial penalties tied to your decision.
Early Move-Out
Leaving before the rental term ends can also have repercussions. When you provide a vacate notice, the fine associated with an early move-out is usually a one-time payment equal to two or three months' worth of payments. But by leaving and not notifying the landlord, you could be on the hook for making the payments for however many months remain on the rental term, in addition to the loss of your deposit and other fines. Some tenants who break housing contracts are even taken to court for back money owed.
No Vacate Notice
Moving out without notifying the landlord can land you in trouble. To landlords, off campus apartments are investments, and a notice submitted 30 days or so prior to your move-out date informs them to begin looking for a replacement tenant to prevent the unit from sitting unoccupied and earning no income. Since landlords lose money when tenants move out without notice, most issue fines to those who don't provide notices.
Worse Prospects For Renting In The Future
When reviewing applications from potential tenants, property managers of off campus apartments consider applicants' credit scores. A credit score is a rating that quantifies a person's financial trustworthiness in the eyes of money lenders and service providers. To a landlord, your credit score implicates your ability to pay on time. But breaking a contract can have the effect of lowering your score, and with it, your appeal as a tenant. There's also the possibility of the landlord providing negative feedback to other property managers who inquire about your rental history.
How To Avoid Penalties From The Landlord
In student housing, tenants seldom have ways to break their contracts without penalty. Financial penalties are explained in the contract itself and are thus almost guaranteed to apply to renters who move early and/or without notice. But what can be minimized is the impact to your reputation as a tenant. By remaining in open and honest communication with the landlord about your situation and reasons for leaving, you can help ensure your current landlord testifies to future property managers about your integrity.
Knox Ridge offers student-friendly leases on apartments near the UTK campus in Knoxville, TN. Our individual contracts permit students to choose from spacious four and five-bedroom floor plans and rent "by the bed." We also offer roommate-matching, so students with similar interests can be paired together. Apartments at Knox Ridge are likewise furnished, with cable and Internet included, while our community amenities include a fitness center, lazy river with tubes, and more!. Contact Knox Ridge today to schedule a tour!