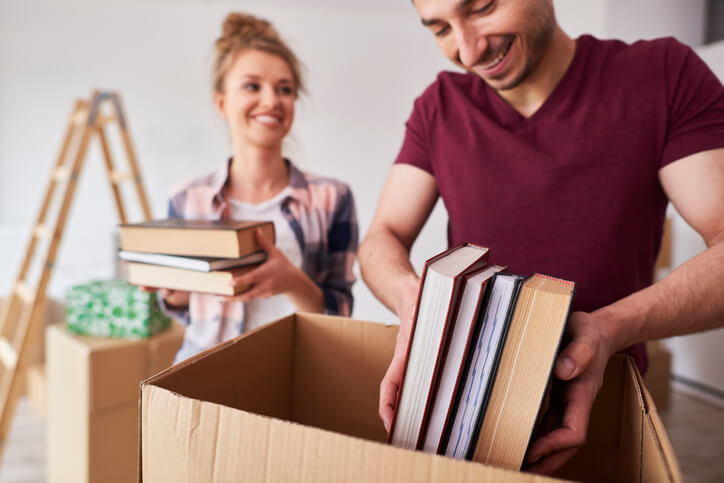 Whether you are just starting college, upgrading to a nicer apartment, or moving closer to your dream job after graduation, make sure to leave without complications. Plan for success ahead of your move-out date. Follow these simple move-out tips to ensure a smooth transition into your new home. Tired of your old apartment? Find your next home, sweet home at The Knox Ridge — contact us today to schedule a tour!
Notify The Leasing Office
As soon as you know that you want to leave, let your landlord or leasing team know that you're not renewing. Doing so should give you enough time to resolve any pending financial responsibilities you may still have. Some communities also require advanced notice before terminating a tenancy. To be sure, read over your rental agreement and ask the office about any special requirements they may have for moving out and getting your deposit back.
Make An Inventory
Successful moves are all about organization. Start an itemized list of everything you own and plan to bring to your new UTK apartment. Start with furniture and move down to smaller objects, such as the toaster and hairdryer. Once you're finished with your inventory, don't be afraid to downsize by donating anything you no longer need. Lastly, remember not to leave anything behind after moving out — the apartment complex might charge you a cleaning fee for not leaving the apartment clear of clutter.
Don't Let Food Go To Waste
A couple of weeks before you move, take a good look at your pantry and fridge. Even if you're not normally the type to meal plan, prioritize eating any perishables in your fridge and freezer, so you don't have to throw good food away when moving out. The night before your move, make sure to thoroughly clean out your fridge and freezer. Leave only what you will consume during the day of your move.
Take Care Of Your Bills
Moving to a new apartment can be the perfect time to regain control of your finances. Take a look at your recurring charges and cancel the ones that are not necessary. If you're moving to a different area or city, cancel your gym membership and other location-specific subscription services. Make sure to cancel or move over your utility services ahead of move-in day. Otherwise, you might be on the hook for bills that shouldn't be your responsibility.
Deep Clean
Make sure to clean your apartment thoroughly before turning in the keys. Move furniture and appliances to clean those hard-to-reach spots and give yourself plenty of time to scrub problematic spots. A deep clean can save you money and help you get the entirety of your security deposit back.
---
Looking for the best student apartments in Knoxville, TN? The Knox has everything students need to succeed inside and outside the classrooms, with a variety of spacious floor plans and plenty of resort-style amenities. We can't wait to welcome you home!